Not only bar, it's our welcoming spot as well,
where you check in and receive additional information.
We are proud of our cozy Inn
which is bound to offer refreshing drinks
and delicious locally produced food.
Opening hours: 8:00 – 22:00
The interior is very comfortable,
mostly made out of local wood and stone
with a fireplace in the middle.
We offer a whole range of beverages,
from coffee to beer delivered directly from
one of the oldest breweries in the word.
Nice cup of a coffee or tea
and a piece of a freshly baked bread,
is there a better way to start a day?
Feel free to taste our superb breakfasts
with homemade delicacies and
quality ingredients from local farmers.
We serve different kinds of bread
from the local bakery.
It is preferable to book breakfast a day before.
Grab the opportunity to pamper
your taste buds with seasonal food
from our kitchen that opens in the afternoon.
If you wonder what is on the menu,
you are welcome to take a peak on some
dishes that are presented in a gallery below.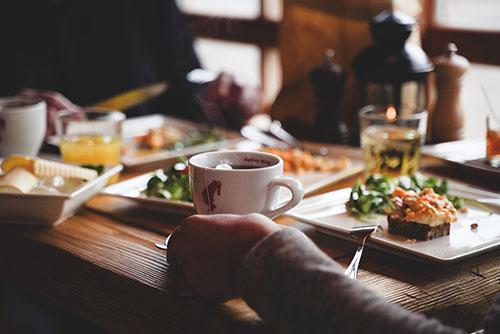 CAMP ACTIVITIES
As we are well aware of the saying
"a healthy mind in a healthy body,"
we offer various sports and
free-time activities to our guests.
You can go cycling, hiking,
horse-riding, play volleyball or
spend some quality time
with your children at the
Plana's playground.
EXPLORE GREEN HEART
OF EUROPE
We would like to invite you to take
a look at our camp and what accommodations we offer.
Under "Experiences" you will find what you can do in the camp.
We have also added some locations outside of camp
that you may find interesting to explore
while you are in Slovenia, green heart of Europe.
If you decide to visit Camp Plana,
we have prepared simple guiding instruction,
so you will have no trouble finding us. 
Camp Plana
Selce 66
SI 6257 Pivka